How Medicare Brokers are Paid
The adage, "There's no such thing as a free lunch," is increasingly relevant in our interconnected society where each interaction has underlying business interests. This is especially prevalent in Medicare, with the numerous ads that you see – it must indicatine a lucrative market?
But how does this system work, particularly in regards to the earnings from selling Medicare Supplements and Medicare Advantage plans?
This article delves into these questions, offering clarity on the intricate world of Medicare sales. We'll provide insight into the financial dynamics, enhancing your understanding of the services' value.
Let's now delve into the Medicare marketplace!
Basics of How Medicare Brokers are Paid
An insurance broker is an independent contractor who partners with multiple insurance companies to sell their Medicare products. Trained by the companies they represent, brokers assist consumers in finding the best Medicare plans for their needs.
They are compensated by insurance companies through a commission system when they enroll a client in a plan, without adding to the client's premiums.
Brokers offer a range of products like Medigap, Medicare Advantage, and others to meet various client needs. With similar product offerings, brokers differentiate themselves through their expertise and customer service.
Medicare Advantage Commissions
Medicare Advantage plans, also known as "Part C" or "MA Plans," provide an alternative to Original Medicare with additional benefits. Their commission structure is regulated by the Centers for Medicare and Medicaid Services (CMS), dictating how brokers are compensated.
Brokers earn an 'initial' commission for enrolling a client into their first Medicare Advantage plan and 'renewal' commissions annually for each year the client remains enrolled or switches to a new plan.
In 2023, initial commissions are $601, and renewals are $301 per year, with higher rates in some states like CA and NJ. For example, a broker enrolling a client into their first Medicare Advantage plan would receive $601 initially and then $301 each year the client stays in the plan.
Medigap Commissions
Medigap, or Medicare Supplement Insurance, is designed to cover gaps in Original Medicare coverage, assisting with out-of-pocket costs. Medigap commissions, unlike those for Medicare Advantage, aren't standardized by CMS and vary by company and plan.
For instance, one company might pay a 29% commission for three years and 4.5% thereafter, while another offers fixed amounts over different periods. Additionally, brokers can earn commissions from selling Part D plans for prescription coverage, with initial commissions typically at $92 and renewals at $46 per year.
So, if a broker helps you transition to Medicare, enrolling you in a specific Medigap plan and Part D for the first time, they would receive a combined commission for the first year.
Medicare Advantage vs Medigap Commissions: Which Pays More?
Comparing commissions between Medicare Advantage and Medigap plans reveals various factors influencing broker earnings. While a new Medicare Advantage plan pays more initially ($601 vs. $562 for a Medigap and Part D combo), factors such as previous enrollment can alter this.
Over a longer term, (approximately six years), the earnings difference is small.
If a broker enrolls a new Medicare client into a Medicare Advantage plan for six years, they would make about $2,350, compared to approximately $2,200 from a Medigap Plan G and Part D combination, a difference of around $150 over six years.
Ultimately, the most profitable arrangement for brokers is a long-term client relationship, aligning with the consumer's interest in consistent, quality coverage. This creates a mutually beneficial situation for both broker and consumer.
Additional Incentives for Medicare Advantage and Medicare Supplements
In addition to standard commissions, brokers may also receive additional incentives like new carrier bonuses, underwritten bonuses, and reward trips from insurance companies to boost their plan sales.
These incentives, although not affecting consumer premiums, can increase a broker's earnings and influence which plans they promote.
However, a professional and ethical broker prioritizes the client's needs and recommends the most appropriate plan, irrespective of potential incentives.
Final Words
Navigating the labyrinth of Medicare insurance can be challenging, but here at Giardini Medicare, we believe in arming you with knowledge to make empowered decisions.
Comprehending the compensation structures for brokers selling Medicare Advantage and Medigap plans is vital. While at first glance, Medicare Advantage plans may seem to offer higher commissions, a long-term perspective reveals a smaller difference.
Beyond the commissions, additional incentives exist, but rest assured, as dedicated professionals, our allegiance lies with your needs, not these bonuses.
Our goal is to foster enduring relationships founded on trust, transparency, and shared benefits. Remember, in this industry, the real game-changers are knowledge and service. We encourage your curiosity, welcome your questions, and promise nothing less than top-tier service. Because at Giardini Medicare, your understanding is our success.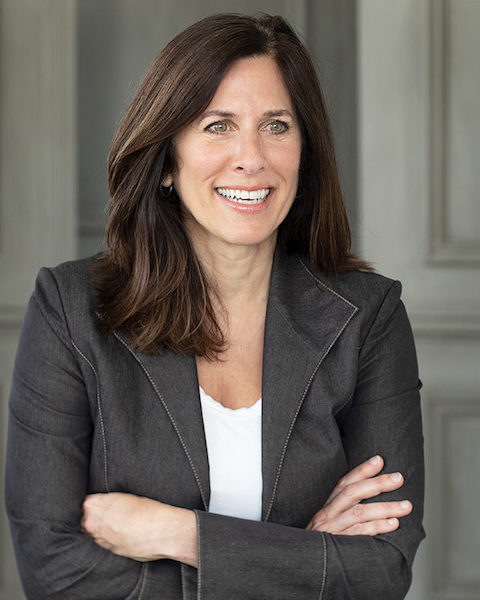 Joanne Giardini-Russell is a Medicare Nerd & the owner of Giardini Medicare, helping people throughout Metro Detroit and the country transition to Medicare successfully. Contact Joanne at joanne@gmedicareteam.com or by calling 248-871-7756.