When it comes to choosing a Medigap policy, there are several mistakes that people often make. These mistakes can lead to higher costs, missed opportunities, and inadequate coverage. In this article, we will explore some of the most common mistakes people make when shopping for Medigap policies and provide tips on how to avoid them.
Mistake #1: Not knowing your state's individual medigap market. One of the biggest mistakes people make is not understanding how their state's Medigap market works. Medigap coverage can vary from state to state in terms of the plans that are available, the pricing, and the rules that apply. For example, some states have different birthday rules, anniversary rules, or guaranteed issue rules that allow you to switch plans without going through medical underwriting. Other states have unique plan designs that are not standardized by the plan letters (A through N) used in most states.
To avoid this mistake, it's important to work with an independent broker or do your research to understand how Medigap works in your state and what options are available to you. This will help you make an informed decision when you initially purchase your coverage and avoid any surprises down the road.
Mistake #2: Misunderstanding the Medigap Open Enrollment period.  Another common mistake people make is misunderstanding the Medigap Open Enrollment Period. This is a six-month period that starts when you are both age 65 or older and enrolled in Medicare Part B coverage. During this six month period, you have the guaranteed right to enroll in any Medigap plan that is available in your state, regardless of your health status.
(See page 14 in this CMS (Medicare) document to read more)
Outside of this window of time, you may have to go through medical underwriting and may not be guaranteed coverage. It's important to understand the timing and rules of the Medigap Open Enrollment Period so that you may avoid missing out on this opportunity. Ask your agent questions like "If I want to change my plan later, can I do that? If I can, when can I do that?"
Mistake #3: Only Considering one Medigap plan letter. Many people make the mistake of only considering one Medigap plan letter, such as Plan F, without exploring other options. While Plan F is a popular choice, it is not always the best choice for everyone. Other plans, such as Plan G or Plan N, may offer similar coverage at a lower cost.
To avoid this mistake, it's important to compare the benefits, pricing, and rules of different plan letters to find the best fit for your needs. You may also want to consider factors such as your health status, budget, and expected medical expenses.
Mistake #4: Choosing the cheapest Medigap plan. You have likely heard ourselves and others say that Medigap benefits are "standardized". Or you may have heard "a G is a G" or "an N is an N" . However, that does NOT mean that picking a Medigap insurance company is as easy as choosing the one that is offering the cheapest plan on the market.
Remember, many private insurance companies offer different Medigap plan letters in each market. For example, in Michigan there are over 40 different insurance companies offering a Plan G.
The price you pay when first signing up, is NOT what you will pay for the life of your Medigap policy. All Medigap plans will increase premiums over time (even with issue age plans)
There are many factors that go into rate increases, which we talk in more detail about in our podcast episodes. But many small Medigap insurance companies come into the market at low prices to get customers quickly, only to raise premiums in a few years time before ultimately ending new sales in the market, leaving you potentially stuck with a plan rapidly increasing in price.
We say you may be "stuck", because in most states if you want to change from one Medigap plan to another Medigap plan you will have to medically qualify for a new plan
Mistake #5: Not Using an independent broker. Many people make the mistake of not using an independent broker to help them navigate the complex world of Medigap. Many people often say to us "I had no idea people like you existed". An independent broker can help you understand your state's Medigap market, compare different plan letters, and find the best value for your needs.
They can also help you enroll in a plan and provide ongoing support and guidance. Using an independent broker can save you time, money, and hassle in the long run.
If you do take the time to try and look up Medigap plans and prices on your own, you will quickly find that there truly are not many good places online to compare Medigap pricing. Medicare.gov is a common place for consumers to look, but it is severely lacking when it comes to helpful and accurate Medigap quotes. So, do yourself a favor, and find a good broker to work with.
As you can see, choosing a Medigap policy requires careful consideration and research. By avoiding these common mistakes, you can find a plan that meets your needs and provides the best value for your money. Working with an independent broker can also be a valuable resource in navigating the complexities of the Medigap market. Contact us at info@gmedicareteam.com if you have question or would some help.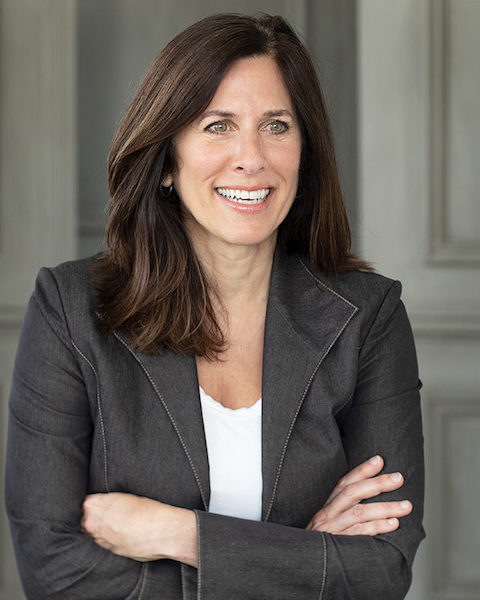 Joanne Giardini-Russell is a Medicare Nerd & the owner of Giardini Medicare, helping people throughout Metro Detroit and the country transition to Medicare successfully. Contact Joanne at joanne@gmedicareteam.com or by calling 248-871-7756.