In a recent TikTok post, a viewer responded with "do the math, Medicare Advantage will always win."  The countering video response was "math isn't everything to everyone". What does that mean?
Enrolling in a Medicare Advantage Plan or a Medicare Supplement policy can sometimes feel like an overwhelming and intimidating process. While it is certainly important to understand the math (meaning "how much will I spend each year?") in order to make an informed decision, there are many other factors to consider as well.
Some folks like to approach their Medicare choices with a spreadsheet and a calculator. When you take this approach, you just need to remember that certain non-financial considerations aren't able to be factored in. What are those types of things? Networks. Choice. Convenience to name a few.
And, just an aside: Remember that it's pretty impossible to truly guess what your entire out of pocket costs could be for a year when you don't have a crystal ball as to your health. Think about your current insurance. You might have a $5,000 max out of pocket for the year. Have a healthy year? You may pay $200 total. Have a rough year with your health? Maybe you hit that $5,000. Makes it difficult to fill in the boxes on your spreadsheet for each calendar year.
Let's talk about networks. For many people, the network of health care providers available through their plan is of primary importance. A good network ensures that you can get access to quality health care services at a reasonable out-of-pocket cost. Before enrolling, it's important to make sure that your preferred doctors and hospitals are part of the plan's network. If your preferred providers aren't included, then you'll likely want to look for another plan instead.
That is true for Medicare Advantage plans. Now, remember that Medicare supplements do not have networks. The only consideration when finding a physician is "Do you take Original Medicare?"
Since you have likely had a network based insurance plan for your entire life before starting Medicare, it can be difficult to make the "mind shift" to no networks. And, when having no network is an option, it certainly does sound "too good to be true". We know that. We hear it every day. But, it's true. There are no networks with a Medicare supplement. So, the people that truly, truly don't want to ever deal with a network, might be inclined to enroll into a Medicare supplement.
Think about the cancer patient client we enrolled years ago that comes to mind. She was being treated at MD Anderson with employer coverage and was terrified that her treatment would be interrupted. It was not interrupted in the slightest as she enrolled into a Plan G, Medicare supplement. She finished her treatment and is doing well these days. So, if that were you, how would you feel if you were told "no, sorry you cannot continue your treatment here?" Some people truly would be OK with that, others not so much.
When we talk about convenience, we're referring to things like "no networks. No prior authorization issues. No bills in the mail." and more. There are millions of people that prefer to have full control of their health should an issue arrive. They don't want to possibly be delayed for a surgery as they await prior authorization. Medicare supplements follow Original Medicare. You will not have to get prior authorization from Original Medicare for treatments or medications. With a Medicare Advantage plan, you may experience prior authorization issues with the plan.
Please see the 2023 Medicare & You Handbook here and go to page 10. On the right side of the page, they are outlining Medicare Advantage plans. Note the lines that read:   In many cases, you may need to get approval from your plan before it covers certain drugs or services.
Some people are totally fine with that. Others want no part of it.
So, be sure that you know what plan best suits your personality.
It's key to remember that no two people have identical medical needs or preferences when it comes to selecting a Medicare product. That's why it's so important for individuals to carefully evaluate their own needs before making any decisions about which type of plan is right for them. Everyone has unique situations, so taking stock of what kind of services they need now and in the future can help them determine which type of Medicare product might be best suited for their particular situation.
So, to reach for your calculator and punch in your zero premium plan per month and factor in that you typically go to the doctors 3 times per year and that would then cost you a total of zero dollars out of your pocket annually is great. But it's not that simple.
Try to factor in a cancer diagnosis, what the actual cost will be (you may hit your max out of pocket in that case), factor in that you can't go to certain cancer centers perhaps and you may now to have to go through getting this authorized by the plan until you can proceed with certain visits — are you, as the health insurance consumer, good with that?
Think it through. If you are? By all means, Medicare Advantage plans will likely win the math game.
And then, please remember, that if you enroll into a Medicare Advantage plan and 4 years later come back to our agency to enroll into a Medigap plan, you'll be asked medical questions and will not qualify for the plan since you now have a cancer/pre-existing condition in our example here.
And, yes – we're being extreme here with a cancer situation (though we see it alot, unfortunately), we just want you to think things through and make the best possible decision for yourself that you can.
Medicare is not as easy as changing your plan every fall as the TV ads imply. So, our job at Giardini Medicare is to point out the rules, what you can and can't do when – and then enroll you into the plan of your choice!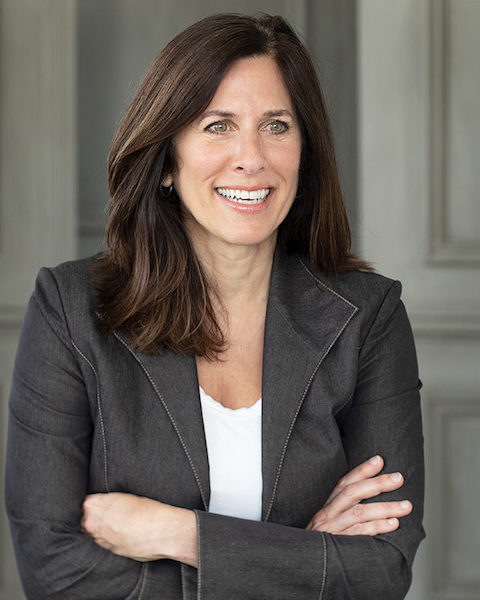 Joanne Giardini-Russell is a Medicare Nerd & the owner of Giardini Medicare, helping people throughout Metro Detroit and the country transition to Medicare successfully. Contact Joanne at joanne@gmedicareteam.com or by calling 248-871-7756.