It's crazy season.
We liken it to this visual….. We're located in Michigan so in our neck of the woods, right around October 1 each year, the squirrels just sort of become insane. They cram nuts into their mouths and bolt across the roads seemingly suicidal as we drive by. Anytime you look outside, it seems that there are a dozen in any given area scurrying around.
THAT is exactly how every 65+ year old seems to act as of October 1 each year in our world. 😂
Your TV lights up with Joe Namath commercials. This year, we've seen Joan Lunden creep into the scene. We now have Fidelty Investments and Walmart joining the Medicare space. Your mailbox is full of solicitation post cards. Robocalls are pinging you 15x per day.
You're going to get completely hammered and it's only going to get worse.
Here's the scoop.
What this time of year means to you.
If you currently have a Medigap contract (a Medicare supplement) and a separate Part D drug plan, you will typically do NOTHING with the Medigap part of things. This annual nutty time has nothing to do with Medigap. Nothing.
But, your separate Part D drug plan? You'll want to review that. Each year, your carrier will send you an Annual Notice of Change to tell you about the upcoming changes for your plan. The changes will take place on 1/1/21. If you're not paying attention? The changes will happen regardless. You'll be stuck with the change, good or bad, until 1/1/2022.
If you currently have a Medicare Advantage Plan and you didn't quite like it and want to change to another Medicare Advantage plan? You can certainly do that during this window from October 15 – December 7. It's rather easy but just know that this is your window to make this change.
Have a Medicare Advantage plan but would rather change to a Medigap contract going forward? You'll have to see if you can pass the medical underwriting portion and once you do, your new coverage can start. Unfortunately, if you were just hospitalized, had a stent inserted, had a cancer diagnosis and things along those lines —– realize that you will NOT be approved for the new Medicare Supplement (aka Medigap) Plan. You HAVE to purchase those plans before negative things happen.
My personal favorite…  You turn 65 in June of 2021 for example. You need help immediately to "do something" by October 15. You cannot even enroll into the Medicare system until spring of 2021! NONE of anything you are seeing even applies to you!! Ignore everything until Fall of 2021.
On to plan types. Our thought process here at Giardini Medicare is for you folks out there having to choose Medigap or Medicare Advantage is….. Know your options!
How easy is that, right? Apparently pretty hard.
We get calls weekly from people that had zero idea that Medigap exists. "I didn't know it was available or I would have chosen it". Unfortunately, that will not get you qualified for coverage. And, unfortunately, there is nothing special that we can do for you, either.
Invest some time into understanding the differences and thinking through what life can be like on either plan type. Understand that pre-existing conditions will come into play. Just like homeowners insurance for your house, you can't buy the good coverage for your body after the event has occurred.
The TV hoopla will try to convince you that the entire world aside from you has the best coverage on the planet and everything is absolutely free.
Every other person that you know that has Medicare health insurance has gobs of free dental coverage and you do not.
Every person out there is getting driven to their hospital visits for free and you are not.
Every person out there is getting all of their medications for nothing out of their pocket all year long and you are not.
Every person out there is getting into world class facilities and paying zero per month for the ability to do so.
Sorry, there is no free lunch. Anywhere in the US that we're aware of. People are not getting what you believe they are. You're not being left out.
Take the info with a grain of salt, take the time during this Annual Election Period to assess what you can tweak. Change your coverage if you can and take some time thinking through if you'd prefer stronger coverage (which is Medigap and which WILL cost you more). Change your Medicare Advantage plan if your doctor is no longer accepting your plan. That's just logical.
Shoot us a note at info@gmedicareteam.com and we'll see if we can help you during this crazy squirrel season.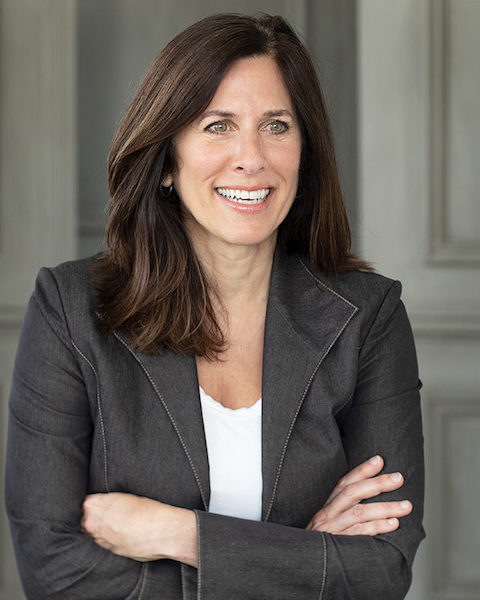 Joanne Giardini-Russell is a Medicare Nerd & the owner of Giardini Medicare, helping people throughout Metro Detroit and the country transition to Medicare successfully. Contact Joanne at joanne@gmedicareteam.com or by calling 248-871-7756.