At Giardini Medicare we are often asked "When is the best time to start talking and learning about Medicare?"
Surprisingly, even that question doesn't have a straight answer, and it appears that nothing related to Medicare seems to have a "straight" answer.
In my experience, a person age 64 and one-half years is just about ideal for the first conversation on Medicare.
Remember celebrating half birthdays as a child? They're back at Medicare time! Why this time period, you might ask.
Simply put, this is the best time to have a discussion so that you know you are doing the right or the wrong thing before it's too late to change course. You should have a plan of attack as you approach Medicare eligibility.
Is Medicare a Must for All?
Not every person in the US "must" enroll into the Medicare system. This surprises people (and advisors) at times. Yes, each person that turns 65 is eligible for Medicare but eligibility doesn't mean that you necessarily should sign up for this federal health insurance.
As you approach 65, you owe yourself the chance to have a good conversation with a qualified person who can help with this transition. It is extremely important for people (especially those with pre-existing conditions) to get their initial conversation right with a good agent or agency that handles Medicare.
If an agent tells you that they "can do" Medicare for you, ask them if they handle business other than Medicare. If they do, we'd suggest that you beware. Find a true Medicare specialist as this is tricky business.
For this reason we've created a special website called the BHG Vault. It's full of information to allow you to self-study and not be pestered when you least need it.
Why Is Medicare So Difficult to Navigate?
Pre-existing Conditions
If you're approaching age 65 with pre-existing conditions, you'll want to be extra certain that you discuss the two product types that are available to you to pair with your traditional Medicare.
Many people falsely believe that pre-existing conditions concerns went by the wayside with ACA coverage. Not so with Medicare!
Work and Medicare
There are many people that fund a health savings account and are still working as they approach age 65. Our general advice is to not sign up for any part of Medicare if that describes you!
But what if your neighbor told you that you "had to" enroll? Ignore your neighbor, and tune out the "noise" from friends, family, colleagues, and more. They don't know what they don't know.
What if you're receiving Social Security benefits at age 65? In that case, you will be signed up for at least Medicare Part A. That's fine, just don't contribute to your health savings account any longer.
In cases when you'd like to continue working and keep your employer insurance because you aren't paying very much for it, by all means, if your employer has over 20 employees, you can keep the insurance.
When you're ready to leave that plan in a few years, we'll coach you through leaving the employer plan in the proper manner so that you're not penalized.
If you're planning to keep working but have some health issues and your employer insurance has a really high maximum out of pocket this year, Medicare can provide better coverage. Keep in mind though that it takes a good analysis to determine what's best for your particular case.
Retirement and Medicare
If you decide to retire at 65 and need Medicare, remember that there are all sorts of crazy products out there. Because of the nature of the US insurance system, you will get bombarded by dozens of post cards and agent phone calls. Don't fall victim to them just because they "seem" convenient.
You're a high net worth individual and your Medicare costs are based on your modified adjusted gross income. Can you alter that number? Yes, but you need to work with your financial advisor, usually for a few years prior to turning 65. So very often the consumer should have been working with an advisor (or by themselves) KNOWING about the possible IRMAA surcharges down the road when they go to transition into the Medicare system. It's very difficult to turn on a dime when you get there when you are dealing with taxation issues.
You Have Time – Use It Wisely!
So, hopefully you can see our point when we advise you to prepare for Medicare at 64 and one-half.  Ideally, you have time prior to turning 65 to learn what you need to learn. Tune out what you need to tune out. Discover what type of Medicare "package" is best for you. Visit our YouTube Channel and start laying the foundation. Gather your questions and give us a shout.
It doesn't matter what anyone else is doing, there is generally only one best situation for you. The noise out there is designed to take your money and confuse you.
We suggest taking time before you are eligible for Medicare to learn what rules and products may apply to you. Write on a piece of paper any questions that arise then have them answered by competent Medicare agents.
It's much easier to fix a mistake before you make one. Good luck and yell if you need help! Call us at 248-871-7756 if you need any help.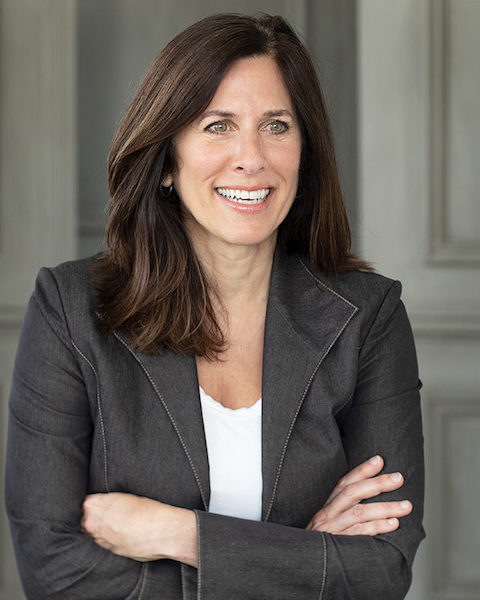 Joanne Giardini-Russell is a Medicare Nerd & the owner of Giardini Medicare, helping people throughout Metro Detroit and the country transition to Medicare successfully. Contact Joanne at joanne@gmedicareteam.com or by calling 248-871-7756.