You see all of the commercials advertising for Medicare Advantage Plans. They talk about free dental built into the plan, your prescription coverage is built in and you get a gym membership on top of that. Your friends might tell you that they LOVE their Medicare Advantage Plan. In our backyard here in Michigan, you may have seen the plans. Priority Health Edge Plan, Key Plan or BCBSM (Blue Cross Blue Shield of Michigan) plan such as the Signature one… There are a number or carriers (HAP, PHP and others) – too many to note. There can be 50 choices in one county so it can be confusing!
So what's the deal? Are they GOOD? Are they BAD? Yep! You got it – they could be either! Or, they could be neither.
Nothing in Medicare is ever a straight line, right? And, Medicare Advantage plans are no different.
It all depends on what you're looking for. Medicare Advantage plans differ (in many, many ways) than Original Medicare paired with a Medigap plan. For a deep dive into how the Medicare Advantage plan conceptually works, see our YouTube clip. By watching the clip (likely several times!), we think you'll have a pretty good handle on understanding WHAT they are.
Here are some highlights:
They look a lot like your current employer insurance (or your ACA/Marketplace plan). Meaning, they have networks, they have co-pays, they have fee schedules, etc. You call a doctor's office and say "do you take the XYZ insurance plan?".  The office will tell you whether or not they participate with the plan;
They're traditionally HMO's or PPO's. Some plans will require a referral, others will not;
They have a max out of pocket annually for medical spending. I point out "medical spending" as many people assume that prescriptions costs are included in that max out of pocket. They are not. The 2020 max out of pocket for these types of plans is $6,700. That means when you hit that plan's max out of pocket, your medical costs will cease for the rest of the calendar year. You WILL still continue to pay your premium, however (if there is one);
YES! There are "free" Medicare Advantage plans. I mean "zero cost"…..;
And here are some "low-lights":
If you are diagnosed with a cancer, for example, while on these plans, you will often have a 20% co-pay for radiation or chemotherapy (which is pricey);
You have to be careful with out-of-network situations. If you are a snowbird from Michigan, for example, these may not work flawlessly for you;
You may be required to get pre-authorization for certain procedures, therapies or medications;
You need to be sure that a certain specialist will accept your plan before booking that appointment;
Every year, you should spend a few hours analyzing your plan for the coming year as these plans may change annually.
Too many things to list but those are some starting points to consider.
Some people love them; some people hate them.
Here's who I think they're great for. I worked with an 80 year old named Bill who lives in Michigan. He's lives on his property and putzes around around on his acreage each day. He takes a few medications, despises going to the doctors office and further, despises paying anything to a doctors office.
Bill doesn't travel. He stays on his property, putzing, remember? Should he get sick and use his plan and the unthinkable happens, he hits his maximum out of pocket that year. Bill has the money to cover that. He bought a new $50,000 truck last year and bought some property for his daughter. So, the max out of pocket just isn't a great concern.
So, we enrolled him into a zero premium plan that has a zero co-pay at his doctors office. Works great for him.
Here's who I think it's not so great for.  Sara has COPD and is turning 65. Nobody really explained to her how Medigap worked. She goes to the doctors 15x a year based on her COPD issues. She takes a lot of meds and has some significant complications. She was hospitalized twice in the past year. She received a bill for $700 and $350 for each of those stays and several bills for physician services on top of that. She wanted to go see a different specialist but that office didn't accept the plan she had selected.
Sara heard about our agency and wants to purchase a Medigap plan instead of her Medicare Advantage Plan. She was told that she could change her plan whenever she wanted to. We explain that she can apply for that plan in October during the Annual Election Period. She'll be medically underwritten and, unfortunately, there's a decent chance that she'll be denied coverage based on the medications she takes.
These are examples just to show that Medicare is not that easy!
It can be difficult to understand, difficult to choose and difficult to change down the road if you believe you made the wrong choice.
Our job is to help you understand how your plan will work. YOU do the choosing and you tell us whether or not you think Medicare Advantage is good or not! Email us any questions you might have ~~  info@gmedicareteam.com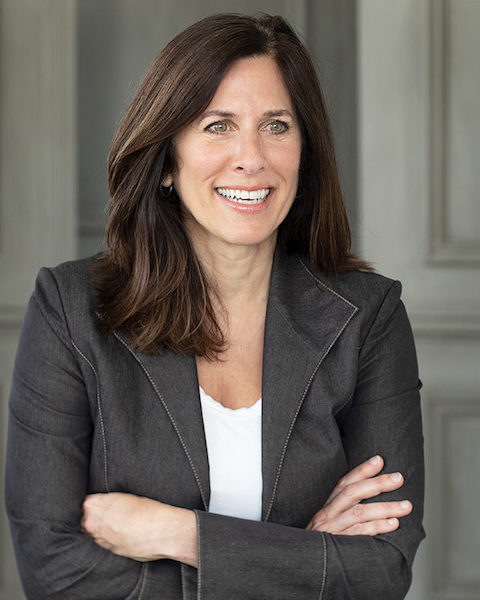 Joanne Giardini-Russell is a Medicare Nerd & the owner of Giardini Medicare, helping people throughout Metro Detroit and the country transition to Medicare successfully. Contact Joanne at joanne@gmedicareteam.com or by calling 248-871-7756.