Starting your Medicare journey doesn't have to be a stressful experience. Since we've helped thousands of people transition into the Medicare system, we'll break things down for you and help you create your personal roadmap to make life a bit easier when it comes to your Medicare coverage.
Step 1. Determine if and when you need Medicare coverage. This may seem a bit silly as you might think "well, everybody has to enroll at 65, so that's a dumb suggestion". The reason we bring this up so often is that people do NOT necessarily need to enroll into Medicare at age 65. Let's say that you are still working at Ford Motor Company and you are turning 65. But you have your BCBSM coverage through Ford. "Why do I have to enroll into coverage I don't need?" you might be thinking. Well, you're right! You do NOT need to enroll into Medicare if that's your situation. Now, you might want to enroll into the premium-free Part A coverage but you'll want to do that only if you are not contributing to a health savings account. You'll need to run through those types of questions.
Step 2. Engage with an agent and "hire" them to help you if you need to enroll into Medicare. If you have determined or need help determining if you need Medicare coverage, connecting with a Medicare specialized insurance agency is a great move. You might assume that we're biased making that statement but we can tell you from what we do as an agency all day/everyday – we live Medicare. We know Medicare. We know what to do when the mistakes can and do come down the pipeline. We know the timing of things. We know what can happen if you do the wrong thing. We can go on and on talking about our value but that's for you to find out.
Agents cost the consumer NOTHING for our help. We are compensated by the insurance carriers. If you choose to enroll with the insurance carrier directly for your Medicare coverage, you will save nothing. The price is exactly the same. You bargain hunters will quickly realize that you have saved zero. In fact, you have cost yourself something – assistance over the years to come.
When you enroll through a Medicare focused agency, you have access to a team of people that can help with your Medicare problems should they arise. And, they will invariably arise. So think long and hard about how you enroll and who you enroll through.
Step 3. Get familiar with the enrollment process with the Government. This step can be done with an agent's help if you are working with one. Once you know that you'll need Medicare coverage, you'll need to take the proper steps at the proper time to become enrolled through Original Medicare provided to you through the federal government.
This step can be confusing (imagine that!). The Social Security Administration is the starting point. Even that is confusing. Why do you enroll for Medicare through Social Security vs the Medicare website? You just do.
If you are turning 65 and are enrolling into Medicare, there is one process to get things in place. If you are collecting Social Security benefits prior to age 65, there is another process. What if you are collecting those benefits but don't want or need Medicare at that time? There's another step to take. Of course there is. Here's our podcast if you'd like to dive more into this topic of enrolling into Medicare at age 65.
If you are beyond age 65 and leaving employer coverage to go to Medicare, there are special forms and processes that you'll need to go through so that you are not charged a late enrollment penalty as you go over to Medicare. This is a good place to highlight how an agent can help with the process. We help our clients take this step and provide them with the form and the exact instructions to take next. We help them if they have a problem. Social Security offices (beware) can often give incorrect information or plain old not process things for you so you'll want to remain on top of this step.
The foundation of your Medicare coverage is reliant on your enrollment into Part A and B. Part A and B together are what we call Original Medicare.
Once you have your A and B in place, you have Original Medicare. There is a cost to this coverage and you can listen to our podcast here to learn more about that. If you are a higher income person you'll definitely want to know about this ahead of time.
Step 4. Determine what type of coverage you need. Depending on your age, location, and other factors, there are several different types of plans available, such as Original Medicare + a Medigap plan (also known as supplemental insurance) or Advantage Plans (also referred to as Part C). You'll want to be very careful to consider the costs and benefits associated with each plan before making a decision. You'll want to clearly understand the rules associated with making changes with your plan should you want to do that down the road.
Choosing between Medicare Advantage and a Medigap plan is typically the most difficult thing for the new Medicare beneficiary to do. We have a video for you that can help you understand the differences between these two plan options.
Unfortunately, unlike your years spent with employer insurance or purchasing your coverage through the marketplace, pre-existing conditions can come into play with your coverage choices and you'll want to be aware of those factors.
Step 5. After enrollment, set up your monitoring system. Medicare coverage should be monitored annually by you, the consumer. Your agent can help in this process but at the end of the day it is your coverage. We communicate with our clients 12 months per year about their Medicare coverage and we make extra special efforts during enrollment times to communicate so that you don't make mistakes or miss key opportunities to make changes should they need to do so. We are there to help our clients get through the crazy times.
Medicare should not be 100% "set it and forget it". You'll want to be sure to monitor your stand alone drug plan if you have one. Drug plans change each year and you'll want to remain on top of that so that you have proper coverages at the best price. If you have a Medicare Advantage plan and your doctor no longer accepts the plan, what do you do? You change plans but you need to be aware of the changes so that you can make changes.
The Medicare system is full of rules so you'll want to be aware of them to protect yourself.
By taking the steps above, you can make sure that your Medicare journey starts off right and stays stress-free!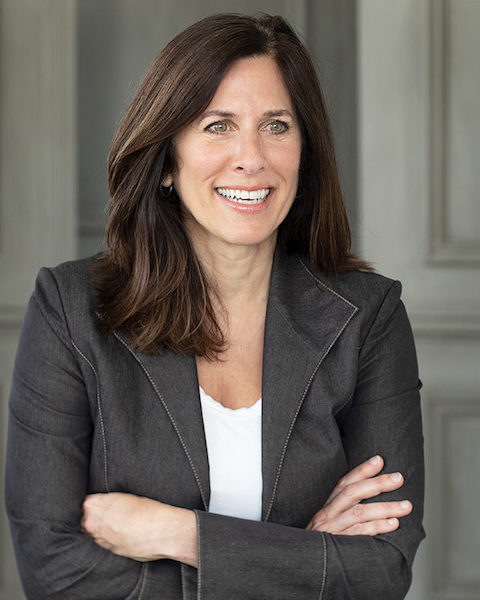 Joanne Giardini-Russell is a Medicare Nerd & the owner of Giardini Medicare, helping people throughout Metro Detroit and the country transition to Medicare successfully. Contact Joanne at joanne@gmedicareteam.com or by calling 248-871-7756.