It seems to sneak up on us every year! When you're busy getting out the fall decorations and watching football, don't forget it's also a very important time of year for those of you that are enrolled in Medicare – The Annual Election Period!  (Note, we said "those of you that are ENROLLED into Medicare!" If you are not yet enrolled in Part A or Part B of Medicare… you get to skip everything here! Stop reading and find something more fun to do. Your day will come.)
The steps that you take, or don't take, at this time of year can have an impact on your healthcare coverage. Of course, we want that impact to be a positive one, so let's talk about what goes on during this time of year and leave you with some tips and tricks to get through it successfully.
If you'd rather LISTEN than read? Head over to our Podcast and hear us talk about the Annual Election Period HERE on Apple podcasts. 
What is the Annual Election Period?
Let's define it:  The Annual Election Period (AEP) occurs each fall from October 15 – December 7. You can make changes to your Medicare Advantage (sometimes called "Part C") or Part D (prescription drug) plans during this time. The changes you make during AEP will go into effect on January 1 of the following year.  (Also, check out our YouTube Channel about the Annual Election Period, too)
Here's a list of the things you may choose to do during AEP.
Change from one Part D plan to another Part D plan.

Change from one Medicare Advantage plan to another Medicare Advantage plan.

Change from Medicare Advantage to Original Medicare and add Medigap (aka Medicare supplement) and Part D plan. IMPORTANT, you'll need to pass medical underwriting to do this in most states

Change from Original Medicare with Medigap and Part D to Medicare Advantage. (no medical underwriting is required)

Change from one Medigap plan to another Medigap plan (again, if you can pass underwriting in most states). Though, remember that Medigap plans can be changed "year-round" so just know that you are likely better off changing from one Medigap plan to another outside of the Annual Election Period. 
What the Annual Election Period is NOT
The AEP often gets confused with Open Enrollment. (Rightfully so since many publications use them interchangeably.) However, the two are not the same in our eyes, and you won't find us calling it "open enrollment"!
We won't get into the weeds of how they differ today, but here is a brief explanation of the different "open enrollment" periods you will find in Medicare. The first, Medicare Advantage Open Enrollment takes place from January 1 – March 31. During this time, you can make changes to your Medicare Advantage coverage, or even change to a Medigap plan and Part D (if you can qualify based on your health).
So what is the other "open enrollment?". It's the Medigap Open Enrollment. This refers to the six-month window following your first time enrolling in Part B of Medicare. This can occur right as you turn 65, OR it can occur if you retire at age 67, for example, and then enroll in Part B. What is so important about this six month window? It's the time where, if you have significant pre-existing conditions, you cannot be denied purchasing a Medigap policy.
Remember what we said before, if you want to enroll in a new Medigap plan, you will likely still have to qualify for the new plan based on your current health conditions. You may be denied enrollment into a new Medigap plan based on pre-existing conditions. This is why we refuse to call AEP, "open enrollment"… It is not "open" since there are still certain changes you aren't guaranteed to make.  
We hope that helps clear up some of the confusion. But, back to the Annual Election Period.
How to Prepare for AEP
It may seem like having nearly two months to make these changes is plenty of time, but we urge you to be prepared. Take your time but not too much time. Since every Medicare beneficiary will be asking for help, it's important to prepare a bit on your end and be ready to go.  And remember, it's a busy time of the year for other reasons. Thanksgiving falls right in the middle of AEP, and then Christmas isn't far behind. It's a busy time of year for everyone.
So, let's talk about what you can do to prepare.
Review Your Current Plan's Documents
Your current Medicare Advantage or Part D prescription drug plan must send you an Annual Notice of Change (ANOC) no later than September 30. Just as the name implies, the ANOC will list most of the changes that will be made to your current plan. Changes may include the cost of your premiums and copays, as well as changes to your overall coverage.
We can't stress enough how important it is to review this document. You could be taking a prescription that is no longer covered under the new changes, or your pharmacy may be removed from the plan's network. Or, there could be a new plan that offers you lower premiums and copays. Who would want to miss out on saving a few bucks?
The other important document is the Evidence of Coverage (EOC). The EOC is the document that lays out all of the details of your current plan's coverage. It's a good idea to keep this document while you're enrolled in the plan so that you can refer to it when you have questions about covered services.
You'll want to look at the NEW Evidence of Coverage and see what changes have been made to the plan for the coming year.
Both the ANOC and EOC will be mailed to your primary residence that is on file with Medicare (usually in one package), so start keeping an eye out for them!
Changing Coverage Unrelated to AEP
If you intend to make changes to any other policies unrelated to AEP, it's best to do so before October. This includes Dental, Vision, Hearing (DVH) policies, cancer policies, or hospital indemnity plans.
These plans can be added or dropped at any time of the year. The reason that we recommend doing so outside of the AEP is…. Things are just incredibly busy then!
We suggest that you get those changes out of the way so you can focus on what matters during this time.
What You Should NOT Do
First and foremost – and this can be a really difficult one – don't get caught up in the hype! 
We know you've seen TV commercials, heard ads on the radio, and have probably even gotten a phone call (or ten) from call centers trying to offer you the world in Medicare benefits. 
Don't listen to all of that. 
There's nothing wrong with asking your current agent about other plans you hear about. We're happy to know you're interested in learning more! BUT it's so important to ask someone other than a random stranger who calls you on the phone. So often, these callers are offering you benefits that you aren't even eligible for. For example, TV ads are promoting plans that are available in only a tiny section of the country.
Please, ask someone who really knows YOU and YOUR situation.
The same goes for friends. Your friend may have a plan that they absolutely love. It may be super inexpensive and cover all of their needs. But, remember, just about everything in Medicare is tailored to the individual. The plan your friend has may suit them very well, but it may cover none of your medications, physicians and such. But, again, there is no harm in asking. We'd still be happy to look into the plan and find out how it would work for you.
Lastly and most importantly, you should not do NOTHING! 
There is the possibility that your plan will be just fine to "roll over" into the new year. That actually happens quite often. But, if your medications have changed during the year, for example, that's a good reason to be looking at your plan and possibly making a change. You don't want to be caught with the feeling of "I thought it was working alright".
So, the reason that we warn you over and over each Fall is that if you find out in JANUARY that your plan isn't going to be ideal for the following year…? There is nothing you can do at that point. It's too late. You weren't paying attention. Not so great. And, we as your agents don't have any magical buttons to pull either. 
So, we've covered a lot! Are you feeling better about AEP? 
We'll leave you with this checklist to keep you organized.
Review your ANOC and EOC.

Create a list of your current medications. The exact name of the medication, the dosage that you take and the quantity that you fill. Also, note the pharmacy that you prefer to use. 

If you are our current client, we'll be asking you to send in that medication list so that we can look at new plans.

If you are not a client, go to your current agent and ask them to help with your prescription or Medicare Advantage plan. 

Or, you can certainly use our website and learn how to run your own drug plan analysis on Medicare.gov. There's a quick tutorial

found here

towards the bottom of the page.
We know that we sound like broken records here, but don't ignore AEP!  We promise it's actually a pretty simple process if you're prepared ahead of time.
You've got this!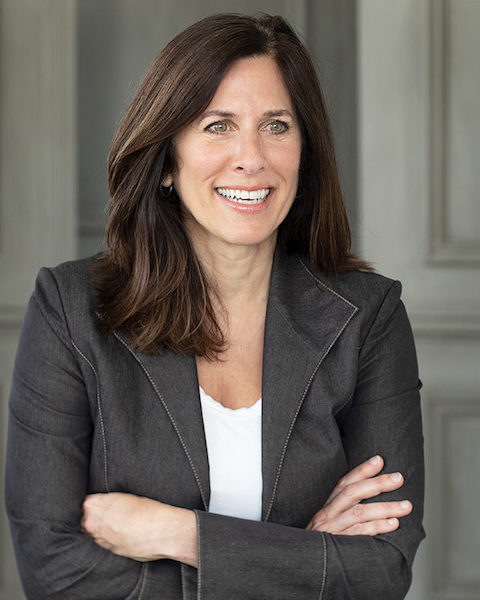 Joanne Giardini-Russell is a Medicare Nerd & the owner of Giardini Medicare, helping people throughout Metro Detroit and the country transition to Medicare successfully. Contact Joanne at joanne@gmedicareteam.com or by calling 248-871-7756.